Lively abstract paintings by Tiny Kanters (1963)
Tiny creates vibrant, abstract paintings. His paintings are distinguished by the relief of abundant applied paint and the variety of white tones. White is laced with various organic textures and natural colors. White means for him the potential of all possibilities where anything can occur. It is his passion to awaken the senses and the mind of the beholder. So that they recognize something of themselves in an indescribable way.
Touching on an unnameable plane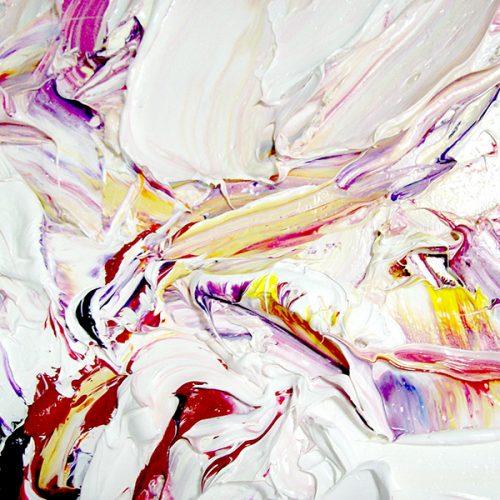 Tiny hopes that people always recognize something of joy in his paintings. It is his passion to touch the mind and the senses of the viewer of his work. He wants to excite people or to experience something, without knowing exactly how that happens. The viewer will recognize something of his or her self in the painting through something that touched him or her. Recognition that touches on an indescribable level. Tiny does not know in advance what he will paint. Out of a cheerful and positive frame of mind arise his paintings.
Invitation to experience his expression

Tiny paints what he experiences deep inside at the time. From his subconscious, he expresses a feeling on the canvas, which he can appont afterward only when the painting is ready. With his paintings, he wants to invite the viewer to experience his expression.
Education
Tiny completed School of fine arts at Utrecht, The Netherlands.